Printable PDF Weekly Planner Templates
Brandow Mats are a great way to increase productivity by holding and displaying your weekly planner on your desk. You can print out a weekly planner templates below free of charge - choose from grey and colour options.

Download and print off some of our handy, free weekly planner pages to display in your A4+, A3+ or A2+ Brandow Mats (no purchase is necessary but these planners look particularly fab in a Brandow Mat!).
PDF files may require a viewer such as Adobe Acrobat Reader to open and print outwith your browser application.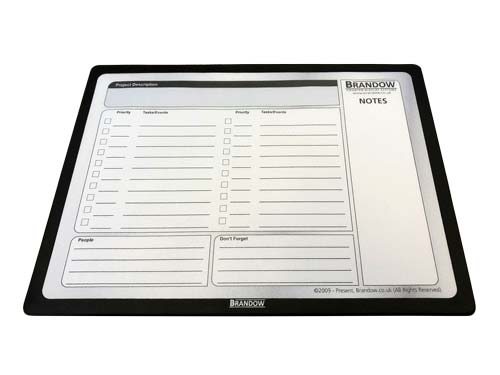 Colour PDF Weekly Planners